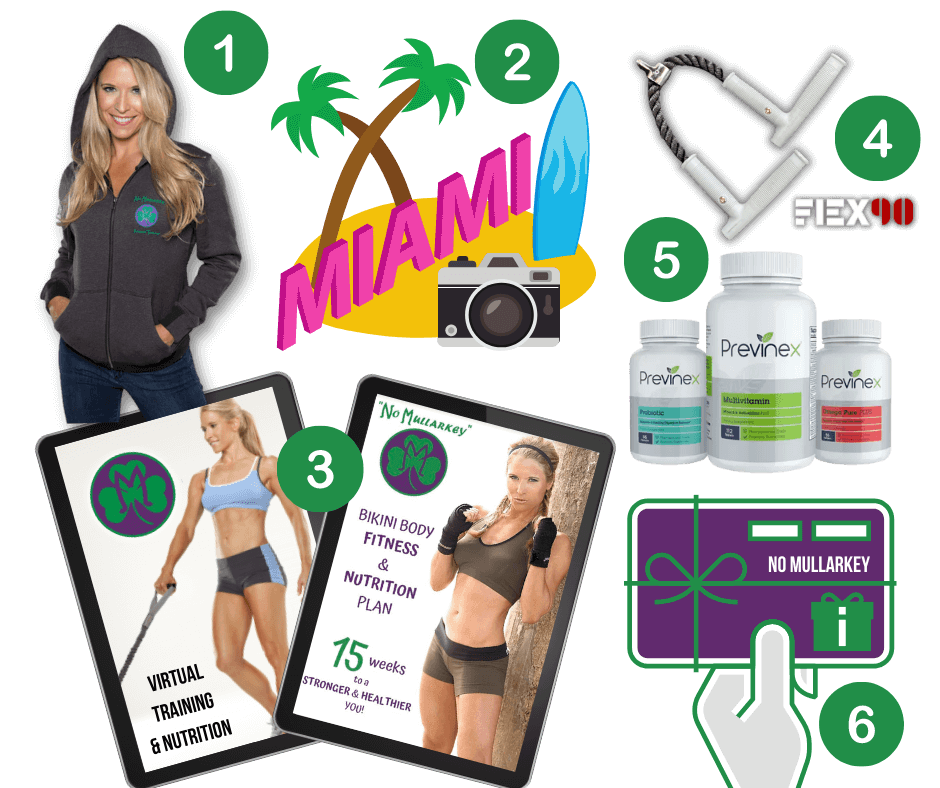 Christmas is just about a week away and if there's anything we have learned over the last two years it is that HEALTH is WEALTH! This holiday season, give the gift that keeps on giving. I put together a list of things that can help anyone on your list look and feel their very best. Happy gifting and Merry Christmas!
'NO MULLARKEY' Gear – for a limited time only, I am offering 20% off all my signature gear including sweatshirts, hats and tanks. For my local folks, message me or email me to save on shipping!
Epic Destination Shoot Miami – Join the most epic team of hair/makeup, photography and styling for this amazing shoot opportunity. From Jan 27-Feb 2, 2022 photographer Sarah Lyons and her team will be shooting in Miami, FL. I highly recommend this team if you or someone you know need any type of professional photos! Visit www.EpicDestinationShoot.com for more info.
'NO MULLARKEY' Best-Selling Training Plans – to celebrate the holiday season and new year, I am offering $50 off my Virtual Training & Nutrition Plan (use code: HOLIDAY50) and $25 off my Bikini Body Fitness & Nutrition Plan (use code: HOLIDAY25). You can get these plans for yourself or for someone special in your life who deserves the gift of health!
Flex90 Tricep Handle – this plastic tricep handle is the perfect gym accessory and a must-have for any avid gym-goer. It allows for a great range of motion, easy grip and also a more sanitary option to traditional ropes. Use code: BESTRONG for free U.S. shipping.
Previnex Supplements + Vitamins – I am VERY picky on which vitamins and supplements I use so that is why I use Previnex. They offer high-quality, effective supplements which promote longevity, performance, and everyday health. Use code: NOMULLARKEY at checkout to save.
'NO MULLARKEY' Gift Card – gift someone the gift of health by giving them a 'NO MULLARKEY' gift card to help them start the new year off on the right foot. Email me at karen@karenmullarkey.com to get a gift card.