In-Home Training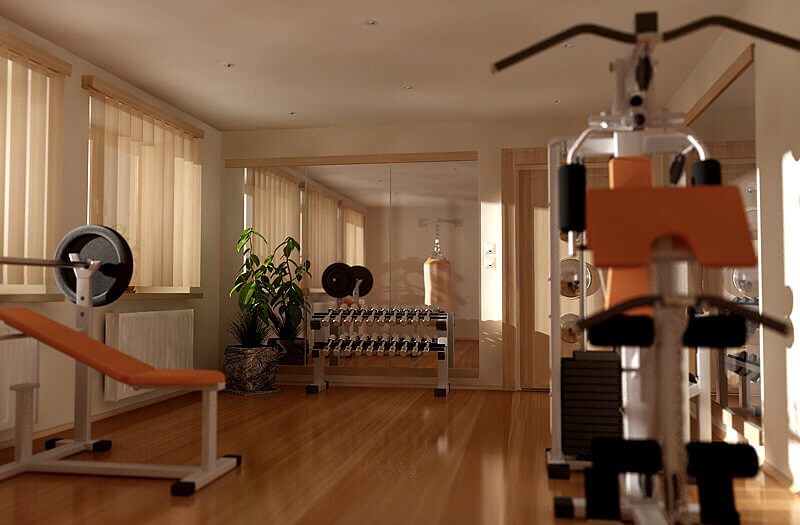 If you don't want to leave the comforts of your own home, Karen can come to you.
Karen will design a unique program so you can utilize your own personal gym and she will meet with you on a weekly basis to guide you through that program. Nutrition design is also included in this luxury program.
Please contact Karen for further details.
MULTIPLE TESTIMONIALS
Karen has such a great demeanor when it comes to training those that may not be as dedicated as we need to be or just not have the time to devote to the program. It is important for a trainer to have patience when dealing with a mature client (mature is a euphemism for old) and boy does Karen have it. Karen is always encouraging better technique, diet and commitment to better health in general. We have been training a little over a year and I have more strength, stamina and tone than I thought possible.

I know she is an amazing trainer for those serious about their bodies and I have seen the results, wow! But, that is not me or those like me who have more realistic goals. Karen caters to a broad clientele, her techniques are adaptable to everyone who is willing to make some level of commitment to improve. Personal fitness training with Karen is money well spent. She is the best and I have, over the years, tried numerous trainers and programs.

Bruce, age 64

I frequent the gym regularly. Completing my own workouts for the last year kept me in ok shape, but it was obvious that I hit a plateau. I was failing to challenge myself for the amount of time I was dedicating. I knew I needed to start working with someone who would push me in achieving my fitness potential. There are lots of options when it comes to personal training. I had been watching Karen and the "No Mullarkey" crew and knew that was the team I had to join. The quality and depth of the workout was apparent even from a distance. I appreciate demanding workouts where

I know I've put in an immense effort. Karen does not disappoint in this area. She creates challenging, intense, gratifying workouts month after month. The energy, drive, and knowledge Karen has for fitness comes through in every session. She builds a supportive environment for avariety of fitness goals. Some of the best moments I experience each week happen at the gym because of Karen and the rest of the "No Mullarkey" team. In the last 6 months I've seen my strength, endurance, and eating habits make huge improvements. This is not something I could have achieved on my own. Joining the "No Mullarkey" team was a great decision and has given me a fitness routine I'm successful with.

Kristin Paperman, Manager User Experience Design - Pearson Education

Karen Mullarkey has been the best decision I have made to getting myself in better shape. I started with her in June and have been encouraged, motivated,and transformed by her. She always pushes me to do my best and has a positive attitude each time I train with her.

I continue to get better because she is so good at what she does and it shines through her. If you want to see results, be motivated, but get your butt kicked by a beautiful, determined, hard ass working trainer Karen is the one for you. I am so glad to be a part of her team!

Melissa Figueroa, Loan Manager - CFS Mortgage

Karen is an incredible inspirational leader! She helped me through a difficult divorce by giving something positive to put my energy into…competing in my first show, where I took 3rd place.

I will never forget how she supported me during that time – she can be tough but makes you laugh at the same time. I adore her!Susan Drumm, Managing Director - Meritage Leadership Development