I would like to wish "No Mullarkey" clients, Karen Clothier and Cheyenne Woods good luck this weekend.  The "No Mullarkey" Team certainly has a busy weekend.  Karen will be competing in her very 1st NPC bikini competition at the local NPC bikini show in Mesa, AZ.  Cheyenne will be competing in her LPGA event at the JW Marriott.  Both of these ladies have worked their butts off and deserve lots of support!
Karen has transformed her body since she began training with me by adding muscle and losing body fat.  She is also an inspiration because she is doing her 1st NPC bikini competition at 53 years young.   Proving once again that age is just a number.  I have no doubt that she is going to look her absolute best this weekend.  If you would like to come out and cheer Karen on you can find more info at http://www.npcmilesproductions.com.
Cheyenne will be teeing off Thursday at 7:55 AM in the LPGA's Bank of Hope Founders Cup at Wildfire Golf Course.  This course is located in Desert Ridge at the JW Marriott.  Cheyenne has started her season off strong and has already had a top 10 finish on the European Tour.  Come out and cheer this Phoenix native on in her hometown tournament.  I will be out there Friday to support Cheyenne and will be back on Sunday to watch her finish.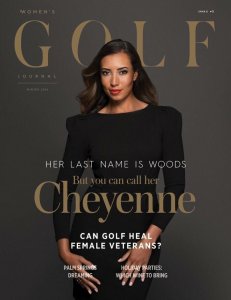 http://www.lpgafounderscup.com
If you are looking for a trainer to get you to the next level, contact me today for a FREE consultation.  It's time to go after your fitness goals.  Remember……"No Excuses and that's No Mullarkey"!
Karen Mullarkey
"No Mullarkey" Personal Training
www.karenmullarkey.com
IFBB Pro/WBFF Pro/ISSA CPT